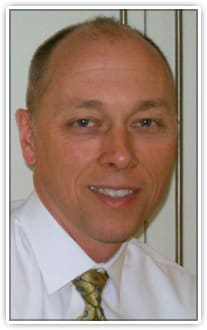 Michael J. Belle, Esq.
Michael J. Belle has been a Real Estate Attorney based in Sarasota, FL for over 25 years. Michael established his own Real Estate practice in 1990, and ever since has been active in the Real Estate and Sarasota communities. Michael is married and has two children. Michael graduated from Westfield University in Westfield, MA receiving his B.A. in 1986 and continued his education at Loyola

University in New Orleans, LA receiving his J.D. in 1989. Michael enjoys distance bike races that benefit charities and hiking the Appalachian Trail.
Michael J. Belle is an innovator in law firm technology, providing clients with advanced connectivity and cost-effective services. A state-of-the-art communications network securely links our clients to our office and includes Internet, Intranet and Extranet sites; this confidential system further integrates our office.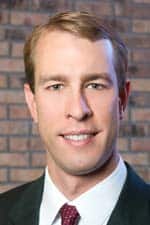 Hosea M. Horneman – Associate Attorney
Hosea M. Horneman's practice focuses on mortgage foreclosure defense and other real estate litigation. He also advises clients in other real estate matters such as transactions and community associations. After receiving his law degree, Mr. Horneman served as a law clerk to the judges of Sarasota and Manatee Counties and to Judge William D. Palmer of Florida's Fifth District Court of Appeal. Mr. Horneman's scholarly work has been published in two legal journals.
Mr. Horneman is a Florida native, raised as a fourth-generation Sarasotan. He enjoys spending time with his wife Janna and their children, as well as their local extended family. He is active at Providence Presbyterian Church, and he spends free time reading, writing, running, and weightlifting.
Education and Honors:
J.D., magna cum laude, Liberty University School of Law
Liberty University Law Review – Articles and Book Reviews Editor
B.A. Thomas Edison State College
Memberships:
Florida Bar
Sarasota County Bar Association
W. Scott Van Ness – Associate Attorney
Scott Van Ness understands that the ethical practice of law requires not only knowledge, but wisdom; not only expertise, but principle. Practicing in the areas of Real Estate Law, Real Estate Litigation, Business Law, Landlord/Tenant Law and Commercial Litigation, Scott brings a unique blend of experience and integrity to every case.
Living in the greater Sarasota area for the majority of his life, Mr. Van Ness attended the University of Florida, where he earned both his undergraduate degree in Finance (1989) and his Juris Doctor degree (1991). He was admitted to the Florida Bar in 1992.
After graduating from law school, Mr. Van Ness spent 7 years as an Assistant State Attorney. Upon the completion of his time with the State Attorney's office, Mr. Van Ness entered private practice in Sarasota. Scott is a licensed real estate broker in Florida and currently is on the Executive Committee of the Board of Directors for Samaritan Counseling Services of the Gulf Coast.  Mr. Van Ness lives in Sarasota with his wife and children; is an active member of his church and enjoys his position as a football official.